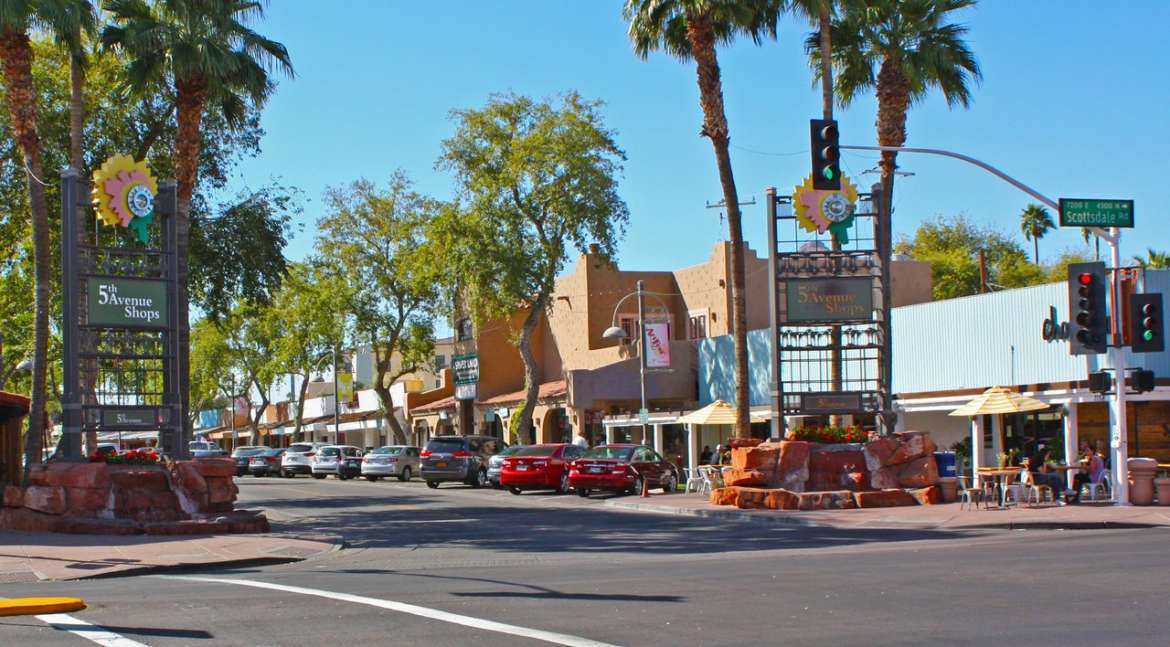 Scottsdale located in the Greater Phoenix Area is a luxurious city in the state of Arizona, US. The place has many resorts and high-end restaurants that are known for their world-class hospitality services.  During our stay in Scottsdale, we enjoyed visiting the souvenir shops, art galleries, and shopping streets in the city. The place has lots of entertainment venues and a colorful nightlife. Popular for its Old Town area, the city is a perfect destination for a quick weekend trip. Some of the top Scottsdale attractions are,
We started our holiday with a hiking trip to the famed Pinnacle Peak Park. The granite peak is situated at a height of 3,169 feet and reaching the top requires strong hiking skills. However, the majority of the visitors climb only halfway to enjoy spectacular views. The area is adorned with lots of native desert plants and animals. Visitors often spot animals like grey fox, woodrat, desert cottontail, and Gila monster in this area.
The Old Town or Downtown Scottsdale can take you back in time. The place is popular for its old streets, restaurants, vintage stores, bars, hotels, and buildings that were mostly built between 1900 and 1950. The Little Red Schoolhouse which was built in 1909 is the best example. Right now the building houses the Scottsdale Historical Museum. Shopping is the main tourist activity in this area and the place is popular for its vintage jewelry stores and souvenir shops.
Butterfly Wonderland is an amazing place in Scottsdale which shouldn't be missed at any cost. Known for being the 'Largest Butterfly Conservatory' in the country, the place attracts thousands of family tourists from Arizona and nearby states. Here you can find over 3000 butterflies that are kept in a manmade tropical rainforest habitat. The interactive exhibits allow visitors to see and touch the butterflies. The admission fee for entering the place was $22.95 each.