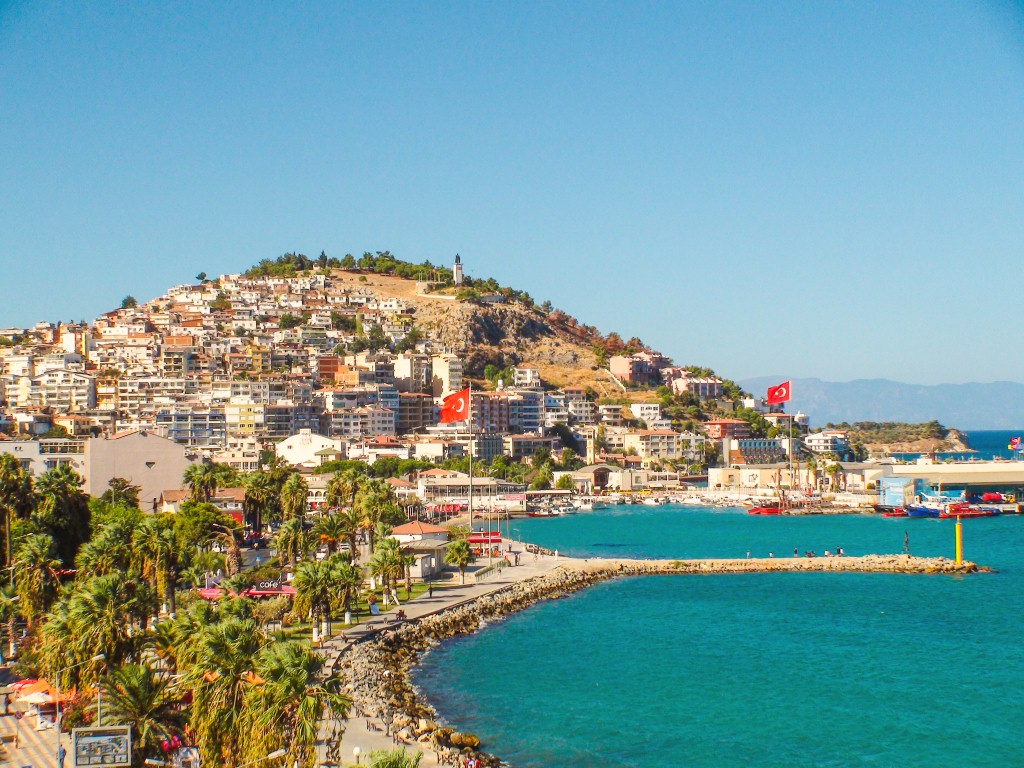 The city is popularly known for its seaports, over 100 different cruise ships take off and land at the ports in this city. But if you are looking for a family fun filled holiday then this definitely is the location you have to be in. the place is all about the sea breezes, mild winds and the sun shining over you. The shopping here is like any other local markets we visit, it is so comfortable and it is so easy and nice to bargain with the sellers. The entertainment hospitality of this city is another level and something that you can be a part of. The sightseeing in this city is very charming, something you will do with your family or by yourselves. These are the must-visit places.
Pigeon Island
The island is over four hundred meters away from the major port of the Kusadasi and is based alongside the harbor. The oldest fort of Turkey has its ruins left in the island which looks like it just came out of a gothic movie. There are concrete broken walls stretched all around the island which gives the whole island a very rugged look to seem. The sands of the island are really cold though the sun shines right above you. If you want a really solemn beachside walk and just ay back in the sand, this is the place to be. It is named this way because every morning between 5 to 7 you can find over thousands of the pigeons just roaming around.
Priene
Priene is the ruins of the archaeological monuments that used to stand here in the early centuries. The ruins are located 40 kilometers away from the mainland of the Kusadasi, only towards the southern coastline of the harbor. The ruins are the most photogenic location I have ever been to, the ruins have several broken pillars that are from their first creation still white ceramics making it really incredible stuff to be around. You can even hire professional photographers who will do it in a way better manner.